Full process to convert Zimbra TGZ files to MS Outlook
Converting Zimbra mailboxes to Outlook is no easy task, but Zimbra to Outlook converter sure make it become one. Here we will give the complete process to convert Zimbra files into PST format, but first we will discuss how to extract TGZ files from Zimbra.
How to Extract TGZ files from Zimbra?
Step 1: Open Zimbra Desktop, now go to Preference » Import/Export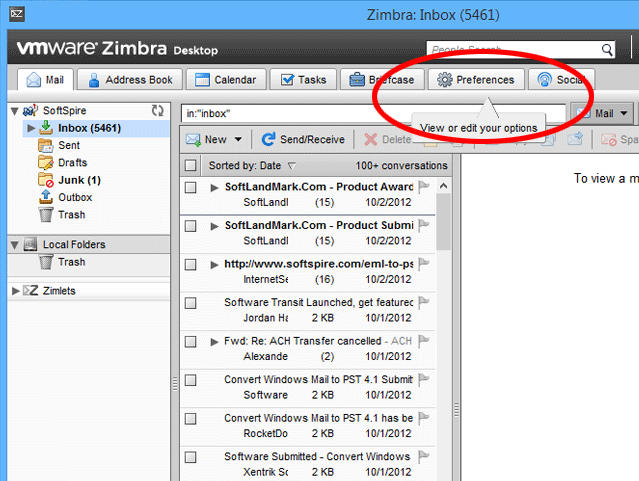 Step 2: In the export section, check on Advance Settings, check on all options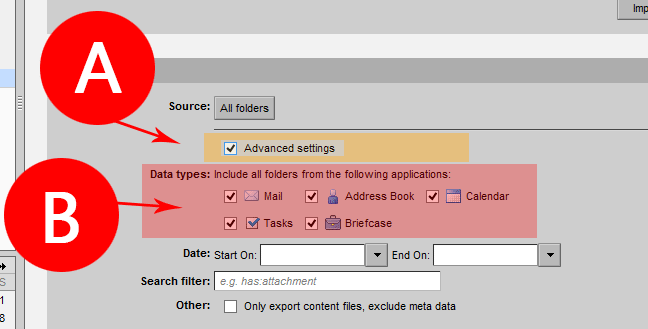 Step 3: Click on export
Step 4: Choose a location to save the extracted files, after sometime you will have the Zimbra TGZ files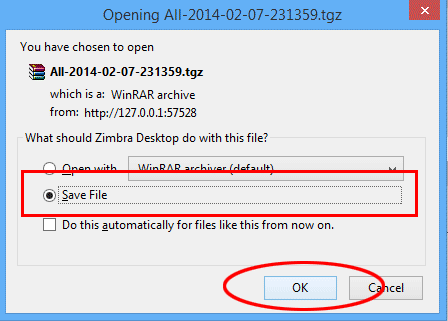 Step 5: Now you can go to the location which you choose to save the extract files, to check on your extract TGZ files.
Unzip the TGZ files
Step 1: Now, go to the location where you have the TGZ file, select & right-click on the TGZ files are click in Extract Files. Within seconds the files will be unzipped & you will have mailbox folder.
Run Zimbra to Outlook
Now, its time you convert the TGZ file into PST format. For which you have to download & install the software in machine. After that follow the given instructions-
Launch Zimbra Converter in your machine from
Start menu » Programs » Zimbra Converter » Zimbra Converter, next you will have the first software screen in your machine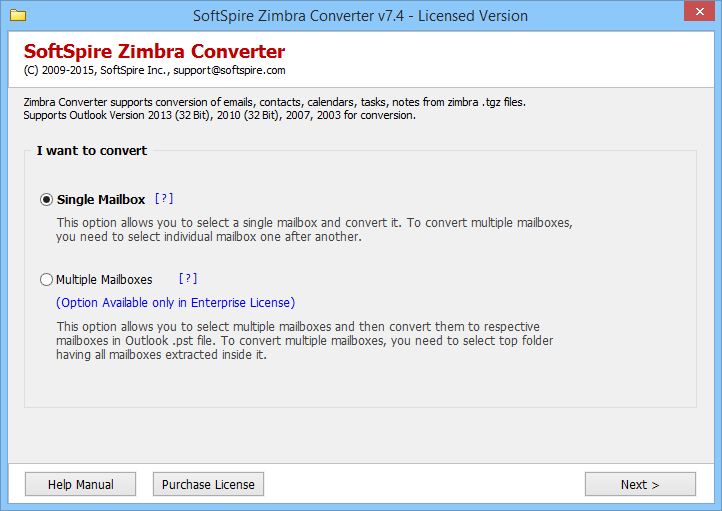 Here you will see 2 conversion options Single Mailbox & Multiple Mailboxes
1: Single Mailbox – This option allows to migrate one Mailbox folder at a time only. Know how to convert Single Mailbox
2: Multiple Mailboxes – This option allows to migrate multiple mailboxes folders at once. It is available with Enterprise License only. Know how to convert Multiple Mailboxes